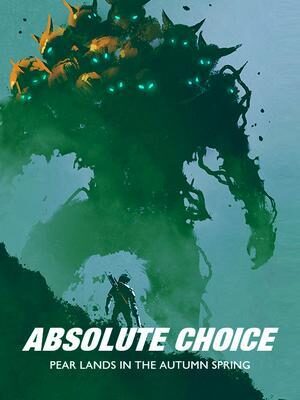 Absolute Choice novel is a popular light novel covering Action, Adventure, and Comedy genres. Written by the Author Pear Lands In The Autumn Spring. 583 chapters have been translated and translations of other chapters are in progress.
Summary
A world filled with heroes with superpowers. A world attacked by calamity fiends. A modern world filled with wonders and dangers.
Shi Xiaobai, a child from normal Earth, walked into such a world, proclaiming to be its king. But at the first signs of danger, he is forced to make a choice, one which he cannot refuse for time would repeat, making him face the choice again.
He is not humble nor is he modest, but neither is he delusional. Yet, the Absolute Choice seems to make fun of him. Will the joke be on him or will he laugh at his opponents? There will be many watching his escapades, and there will be some joining him in his adventures.
To see through the world and to grasp its truth, that is the destiny of the King.
Please share your thoughts to rate and score...
Onion_violet
Holy sh*t this story is just too funny, as long as the annoying repeats of random stuff on the bottem of the beginning pages, the story would be a lot more fun. This story is a must read if you dont mind how the MC's personality. The MC has a sad backstory which you find out about in later chapters and it is very funny.
Yurikitao
Novel muito boa.recomendo muito vc ler
Tem bastante comedia q vai fazer vc rir muito
E um pouco de romance cômico verdadeiramente bom, lê pq vc deve gostar (eu gostei bastante)