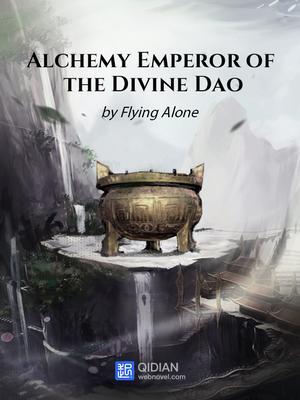 Alchemy Emperor of the Divine Dao
book 1676 Chapters supervised_user_circle 553K Views bookmark 494 Bookmarked Ongoing Status
Categories
Alchemy Emperor of the Divine Dao novel is a popular light novel covering Action, Fantasy, and Harem genres. Written by the Author Flying Alone. 1676 chapters have been translated and translations of other chapters are in progress.
Summary
An ultimate warrior, the one and only Alchemy Emperor, Ling Han, died in his quest to achieve godhood. Ten thousands years later, he, with the 'Invincible Heaven Scroll', was reborn in the body of a young man with the same name. From then on, winds and clouds moved as he set himself against the uncountable geniuses of this new era. His path of becoming a legend has begun once more. Of all eras underneath the heavens, I am the strongest!
Please share your thoughts to rate and score...
Milkdrinker
To be honest, I already don't like these harem cultivation stories, as they all play out exactly the same, but I just wanted to give this story a chance.

I enjoyed the story up until 135, even though the story is extremely repetitive: people get angry at the MC because both the MC and the enemy are both arrogant and annoying, the MC shows them his martial or alchemical prowess, and then they say "oh no! sorry! can we be friends now?" and they either make up immediately or he kills them. That's it. That's the story.

The straw that broke the camel's back was in chapter 135 when the MC was eating a godly medicine and he "in a moment of carelessness" lets this child he's taking care of take a bite, even though his cultivation is so much higher than hers that it isn't even funny. I just couldn't take it any more.
baram
It's a funny novel, I recommend you read it. Things get more interesting after reading 800 chapters, at least not repeating.

^^^^^^^^^^^^^^