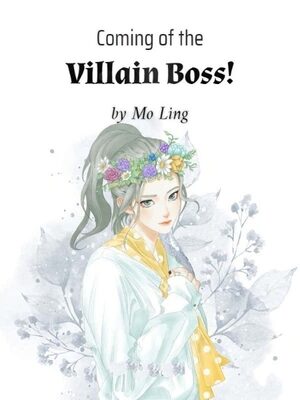 Coming of the Villain Boss! novel is a popular light novel covering Adventure, Comedy, and Fantasy genres. Written by the Author Mo Ling. 1287 chapters have been translated and translations of other chapters are in progress.
Summary
Imagine having the opportunity to be able to enter different worlds created by numerous novels and stories. Which kind of role would you like to play?
Do you want to be the illustrious protagonist, either good or evil; or just be a supporting role standing behind the protagonists?
Our villain boss Ming Shu would, however, choose none of the above. Claiming missions from the Harmony System, and driven by her endless passion for snacks, the world traveler, Ming Shu, embarks on the path to make the mission target hate her as much as possible by gaining Hatred Points. But it turns out she is not alone on her journey…
Please share your thoughts to rate and score...

decemberwithu
Love It!!!!! I really like the MC's personality and you won't get bored in reading the story. I really really like how sweet they are, and it really makes me excited in the day that the ML will remember her. But ahhhhhh hope he'll remember sooner than later.
Spoiler Alert


lnwUser42106
It's really good. Better than most of the fast wear. Mostly featured in comedy. I read upto 500 chapters. It's similar to final boss is no joke. Good thing about it is female leads action is never boring unlike the other op fl. Bad thing about it is it does not much focus on the world plot. Mostly about fl and ml interaction. So it's kind of repeatable.