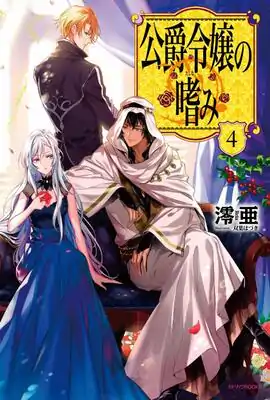 Common Sense of a Duke's Daughter
Koushaku Reijou no Tashinami
book 271 Chapters supervised_user_circle 172K Views bookmark 997 Bookmarked Ongoing Status
Categories
Common Sense of a Duke's Daughter novel is a popular light novel covering Drama, Romance, and Shoujo genres. Written by the Author Reia. 271 chapters have been translated and translations of other chapters are in progress.
Summary
When a young woman is killed in a traffic accident on her way home from work at a tax bureau, she suddenly finds herself transported to the world of the otome game she was playing the night before – but instead of the heroine, she's been reincarnated as the bad guy! Using her knowledge of the game, "Iris" manages to avert personal disaster and decides to rebuild her life with her modern-day economic know-how. This is one mean girl who isn't going to let her perceived reputation stop her from being a heroine!
Please share your thoughts to rate and score...

ohohrinreads
Now at Chapter 6 and I found myself annoyed with the redundant conversations in multiple POVs. Must be because of character intros. Hopefully, the story gets better.
Mllemanal
This story is absolutely fantastic, the author knows how to attract you in this world and more importantly how to keep you in it, always wanting to know what will happen next

Shaft
If you're into diplomacy and territory development, this is a great novel, especially with its feminine POV.
I created an account just to post this review