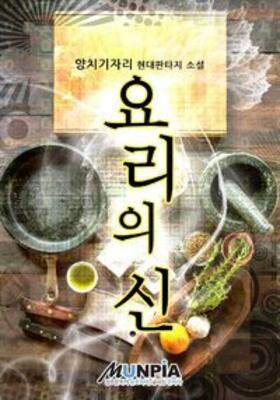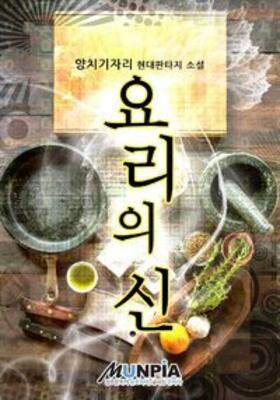 God of Cooking
517 Chapters 111K Views 351 Bookmarked Ongoing Status
Categories
God of Cooking novel is a popular light novel covering Comedy, Drama, and Fantasy genres. Written by the Author Yangchigi Jali. 517 chapters have been translated and translations of other chapters are in progress.
Summary
30-year-old Jo Minjoon has always wanted to become a chef. He started his culinary career late in life, however, and is currently chopping onions at a restaurant. Regretting his life choices, he wishes he could go back to change it all and falls asleep. Meanwhile, someone out there is willing to give him another chance and send him back in time. How will he use the new powers he obtained from this mysterious being?
Please share your thoughts to rate and score...

lnwUser31075
To me, GoC is a healing novel with wholesome characters. The MC is very mature, introspective and hardworking. His self-reflections and growth are the reason why I am giving this a 5-star.
hamski
Firstly, God of Cooking is pretty poorly translated. It's not bad enough that you can't figure out what's going on, but there are a lot of grammar mistakes and weird formatting that makes it difficult to read normally. However, I won't take away from the score since that's technically not the content and it wasn't absolutely horrendous.

So, God of Cooking is very entertaining for the first 150-200 chapters. Our main character gets a system for cooking and strives to reach the pinnacle of cooking once he gets transported to the past. Surprisingly, the author took a different route here, and the system is almost entirely passive. All it does is help him judge his dishes, ingredient quality, and his and other chefs' skills. The main advantage this gives him is the ability to create and simulate recipes, but other than that, the protagonist is not OP at all. He works hard for all of his achievements and you get a good sense of progression as you read. It's very entertaining if you like cooking. The author describes the cooking process and dishes in extremely high detail. This may just be me not knowing anything about cooking, but I do not even know 90% of the dishes being described, so either the author has a lot of culinary experience or they did an unimaginable amount of research. Either way, big props on this point! In summary, the content is definitely entertaining.

A side note here on the system, even after the author attempted explaining the scoring system, I'm still confused. Is the scoring difficulty of creation, tastiness, or what? Even after the main character tries to argue that it is just the difficulty, it is often used to judge taste, so it gets really confusing. Does not subtract too much from the story though

For the characters, there is some interesting chemistry and dialogue that occurs between the characters that are definitely entertaining. They feel like real people for sure, and that's another thing that's well done. The main character is a bit bland, but then again, he was a teacher, so he definitely gives off the mature and calm vibe that would normally be seen as quite bland.

Overall, if we were judging on the first half of the story, it would definitely be 4-5 stars no doubt. However, the content kind of slips into a slightly cringey romance story in the latter half. The story loses its intense moments and the flow it had before when it switches settings, but it fails to replace the competition that created the fun in reading with something equally entertaining. As such, it kind of falls off the more you read, and I can't say it was 4 stars anymore.

If you like cooking or food, I think you would definitely like the first half of the story. However, considering the story as a whole, I give it 3 stars.