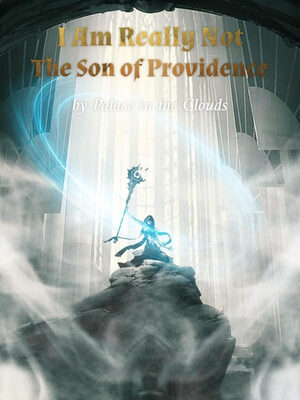 I Am Really Not The Son of Providence novel is a popular light novel covering Action, Adventure, and Comedy genres. Written by the Author Palace in the Clouds. 368 chapters have been translated and translations of other chapters are in progress.
Summary
After his transmigration to the cultivation world, Shen Tian discovers that he can see the fortuitous opportunities and their providence haloes of others.
In order to rub off some of the luck from these opportune characters, Shen Tian proactively gets close to them.
…
Eventually, everyone realizes that no matter who it was, as long as they hang out with Shen Tian, they will gain lots of fortuitous opportunities! And there's no exception to this rule!
From then on, Shen Tian was labelled as the most popular lucky mascot in the cultivation world!
Fairy Qing Yue: "I once followed my Senior Brother to the Kunlun Secret Realm in the West, and obtained the Sun And Moon Orb!"
Princess Ling Long: "I once followed my Senior Brother to the Imperial Burial Valley in the Northern Sea, and both of us inherited skills from Emperor Dan!"
Immortal Phoenix Queen: "Haha, what a bunch of fledglings! Do you know how he got his Dragon-Phoenix Immortal Form?"
Please share your thoughts to rate and score...

lnwUser51572
The story is really worth a read.
It is completely different from other web novels and feels really refreshing.
Also, there are lots of realistic and modern elements present in the story differentiating it from the rest of the story.
Sadly the novel has only 510 chapters and seems like the author only started to write the novel in the lockdown period and had to go back to work also this novel.
But nevertheless, this is a very good read and I recommend reading it if you want to read completely different than your normal transmigrated MC novel.
Regressor
Okk... basically mc has very bad luck and he can see luck of others and himself after previous Prince died due to bad luck in cultivation. From the perspective of new person the story is similar to novel and he started to get near to people with good luck... so long story goes well...bit boring though.

Crow
Great plot, Protagonist is not a simp, Unique story. Recommend to people who likes an MC who is not a prick and actually knows what his doing.