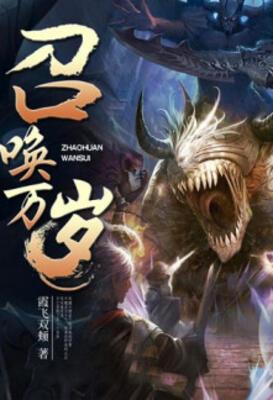 Long Live Summons novel is a popular light novel covering Action, Adventure, and Comedy genres. Written by the Author Xia Fei Shuang Jia. 911 chapters have been translated and translations of other chapters are in progress.
Summary
The Soaring Dragon Continent is a world of summons, you can only become strong if you become a summoner! Yue Yang, an average high school boy, was suddenly kicked into this world. When he woke up, he was greeted with a lot of worried faces and found out that he had assumed another person's identity. Turns out he's the good-for-nothing third son of the Yue Family, who had just recently drowned himself because of a failed engagement. Unlike the third son of the Yue Family who was useless in summoning, Yue Yang succeeded in making a contract with a summoning grimoire on his first try, even when the other guy failed for the past fifteen years. Others would have a headache making contracts with beasts afterwards, but countless beasts tried to gain favour with Yue Yang instead, acting like a good kid before him.
Yue Yang the brat, however, didn't feel grateful at all: "Scram, Mythical Beasts! Do you think you are cool like that? Go away from me now, I only like beautiful summons!"
Even when royal families approached him for his talents, the shameless brat replied, "I'm not interested in government stuff, I'm only interested in beauties!"
Please share your thoughts to rate and score...

ShogunShiba
It's aight, interesting up to chapter 150 then starts to slowly derail from there. I continued to soldier on till 340 then just dropped. The female characters start to lose individuality and start to become bland and similar with one another.