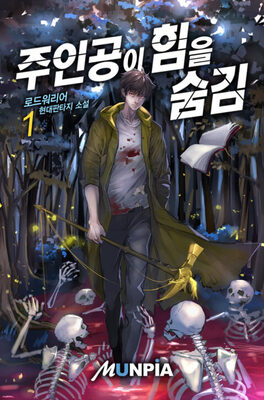 Main Character Hides His Strength novel is a popular light novel covering Action, Adventure, and Fantasy genres. Written by the Author Road Warrior. 223 chapters have been translated and translations of other chapters are in progress.
Summary
Enemy of the world, cursed by all, Kim Sungchul goes on a quest to prevent the 'prophecy of the end' from coming to pass.
But no matter how much he raised his strength, there were still some things he could not achieve with physical strength alone.
Resolving to obtain the power of magic, he goes into hiding to learn magic from his most hated of enemies, The Mages.
Please share your thoughts to rate and score...
sboblish
I was intrigued by the name but what kept me Reading was the the great pacing and writing. The writer actually put some thought into why and how, which is something I've not come to expect. For example the mc has a lot of money because he stole it, but it doesn't end there because he stole the most precious gold and gems (because of course) meaning that when he uses it the people of whom he stole from find out his location and brings a whole nother side plot. It is a very good power fantasy. I am currently at chapter 56. I would give it a four but currently every book is quite overrated so to give this one more attention I will give it five.
ChilLiakos
I started this because the title seemed fun and quite generic. However I am at chapter 30 and I like how the author has handled the story and the worldbuilding. For the time being it is very intriguing and I hope to see more chapters translated!
Edit: I read some more and I definitely advise reading this one if you like the darker novels. The character also experiences slow but steady development, the quest system is not too illogical and the pacing is very good.