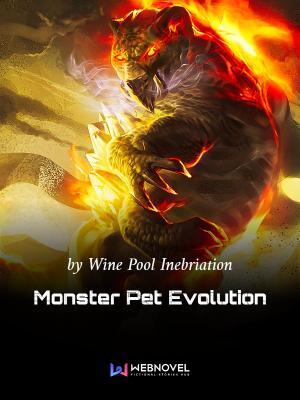 Monster Pet Evolution
book 853 Chapters supervised_user_circle 240K Views bookmark 360 Bookmarked Ongoing Status
Categories
Monster Pet Evolution novel is a popular light novel covering Action, Adventure, and Fantasy genres. Written by the Author Wine Pool Inebriation. 853 chapters have been translated and translations of other chapters are in progress.
Summary
Three years ago, the animals and plants on Earth underwent crazy and unexplainable changes that included transformations, reversions, and the addition of otherworldly species. And it was the start of a brand-new type of profession in the new generation of humanity – Monster Trainers, people who specialized in taming monsters.
On his 18th birthday, the protagonist of the story, Gao Peng, suddenly received the ability of being able to see the attribute data frame of monsters. With his ability, he aspired to become the strongest monster trainer that ever lived while looking for a method to revive his parents!
Please share your thoughts to rate and score...

BlackCatReader
1 câu chuyện hay tuy nhịp độ hơi nhanh nhưng cách xây dựng thê giới quan đầy đủ không quá mung lung mơ hồ như đa số tiêu thuyết khác. Các chi tiết hài hước xen lẫn với các trận đấu thú kịch tính. Một câu chuyện đáng để đọc dù cho kết thúc hơi vội vàng và vẫn có khả năng phát triển thêm. 5/5s
Kaneki
i'm in Chap. 500+. so, here's an early? review.
The story is great, The comedy is especially great, the pets are all cute children at first, then became cute & funny teenager with some adult with varieties of personality.

I really like the action, especially the CQC with hand-to-hand combat. Elemental and special skill battle are great too, but i like the hand-to-hand combat with the Badass DUCK especially more.

The MC is decent i guess?, i paid attention to the PETS more rather than the MC, so there's not much i can say about his character besides Cautios, Smart (brain power) but doesn't hesitate in using his cheat to take the shortcut to get stronger (for his pets), ruthless and generous at the right time, i guess that's it.

Overall, it's great. 5 Star.
lnwUser11432
Eu recomendo sim e um novel incrível tem um desenvolvimento de MC e monstros incrível vale apena lê além de não ser um novel grande sendo de tamanho médio acaba rapidinho