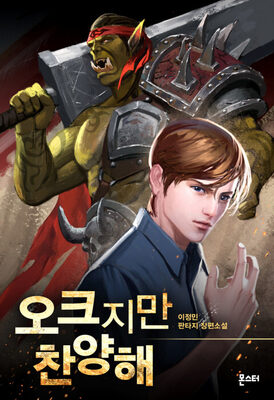 Praise the Orc!
You're an Orc, yet you're still Praiseworthy!
book 233 Chapters supervised_user_circle 38.7K Views bookmark 192 Bookmarked Completed Status
Praise the Orc! novel is a popular light novel covering Action, Adventure, and Comedy genres. Written by the Author Lee Jungmin. 233 chapters have been translated and translation of all chapters was completed.
Summary
Praise the Orc! is about Jung Ian, a cafe owner with a dark past, jumping into the world of virtual reality in order to protect his sister from any predators. However, things may not be as simple as he first believed them to be. Witness as he explores the lands of Elder Lord as an orc, a species labeled as the "game creator's mistake", defeating any and all before him!
Please share your thoughts to rate and score...

plebianweeb
Even though ranslation is sometimes not quite good the story itself is pretty much a hype train the author didnt make the story strecth and end it without making it boring good stuff bul'tar
aerin
Loved the book, especially the mc. Also really glad author included extra chapters after the epilogue, cause I don't think I could handle not knowing what happened after.
lnwUser15093
This Is a pretty good novel, there is a ton of action, there is character growth, emotional scenes, and got to say the translation is pretty good not going to lie. The more you read, the more you realise that you are reading to know the "truth", you will know what I mean when you check it out.