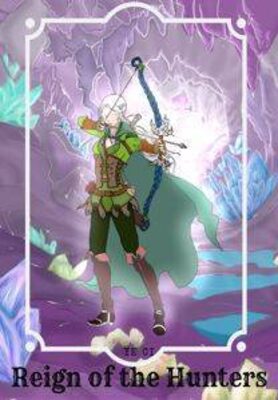 Reign of the Hunters
Liè zhě tiān xià
book 332 Chapters supervised_user_circle 59.3K Views bookmark 176 Bookmarked Ongoing Status
Categories
Reign of the Hunters novel is a popular light novel covering Action, Adventure, and Fantasy genres. Written by the Author Season Of Fireworks. 332 chapters have been translated and translations of other chapters are in progress.
Summary
The happiest thing in the world is to be able to amend what you have done wrong. She who acted willfully because of a game, was reincarnated into a time when she still had her parents' love.
For the sake of her family, she began her life as a pro gamer.
But this time, she was no longer the Human Sorceress that she was familiar with. She was an Elven Huntress. Could she still acquire the power to be the Right Hand of God?
Please share your thoughts to rate and score...
ThousandPandas
I love levelling/grinding/game novels and this one is truly wonderful. Having a female main character is a breath of fresh air! These type of novels are usually male dominant with a harem tag or even worse - the females are plain silly, useless and over sexualised.

Here our main character is self reliant and smart . She does have a bit of a loner personality that made her regret certain things in her life however, she is trying to change after rebirth. Another thing I like is the fact that she is not going to be a complete different person - a loner is a loner - I don't see nothing wrong with that, she used to almost live in the game and she still does. She changes small things but the most important ones: appreciating her family, making a couple more friends and so on.

And of course the grinding!!! For me it is the most important thing it excites me - getting stronger and stronger bit by bit.

Truly a wonderful novel give it a chance.