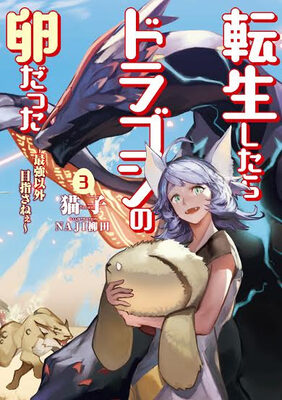 Reincarnated as a dragon's egg ~Lets aim to be the strongest~
Reincarnated as a Dragon Hatchling
book 277 Chapters supervised_user_circle 86.8K Views bookmark 435 Bookmarked Ongoing Status
Reincarnated as a dragon's egg ~Lets aim to be the strongest~ novel is a popular light novel covering Action, Adventure, and Comedy genres. Written by the Author Nekoko. 277 chapters have been translated and translations of other chapters are in progress.
Summary
I woke up in an unknown forest.
It seemed like this place was a fantasy world where strange-looking beasts ran rampant. And just like in a game, I seemed to be able to check my enemies' and my ability.
Let's hunt monsters and gather titles in order to level up and evolve into a Greater Dragon!
And I heard a mysterious voice in my head, "Let's aim to be the strongest!"
Please share your thoughts to rate and score...