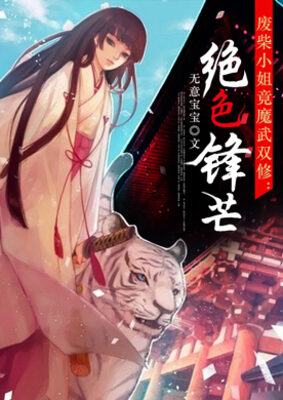 Stunning Edge
Jué Sè Fēng Máng
book 332 Chapters supervised_user_circle 68.7K Views bookmark 273 Bookmarked Ongoing Status
Stunning Edge novel is a popular light novel covering Action, Adventure, and Comedy genres. Written by the Author Wú Yì Bǎo Bao. 332 chapters have been translated and translations of other chapters are in progress.
Summary
When a cold and crafty girl travels into the body of a foolish, man-crazy, young female aristocrat, what will happen?
A young girl, Claire, falls off a horse while chasing his Royal Highness, the second prince, and falls unconscious. But when she finally opens her eyes, her gaze is ice cold.
Soon after, she shines a blinding light that astounds the whole kingdom.
In a world where power is based on magic and power, how would an airhead like her survive?
But, she soon stuns everyone by mastering both magic and Dou Qi, paving a new path for herself.
His Royal Highness, the second prince, was forced by the Emperor to go visit her but was told she was busy.
When he saw the "busy" miss drinking tea leisurely, ignoring him, the second prince's handsome face twitched.
Her personal knight, Jean, had always looked down at her with disgust. But as he and many others watched her shine in glory and power, they couldn't help but ask themselves, 'Is this really the girl they knew?'
Please share your thoughts to rate and score...

P3wP3wPanda
This story is fine if a bit formulaic, and it does fall prey to a few common problems with this genre. 1) The power creep can get kind of annoying, in that no matter how powerful the MC gets, the next opponent is always significantly more powerful than her. 2) There is no down time. The instant one crisis is resolved, something happens to put the MC in peril yet again. It makes the story feel a lot more contrived. 3) The translator has a hard time with gender pronouns, often calling girls "him" or guys "her" and even switching between them in the same sentence. It's very confusing. 4) At some point the translator changed so the characters now have completely different names. Also very confusing.