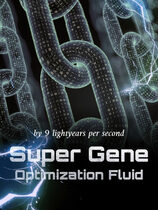 List of reviews made by users for the Super Gene Optimization Fluid novel.

2 users have written reviews for the Super Gene Optimization Fluid novel and rated it with an average score of 4.0 out of 5. Our novel is ranked 450th among all the novels in the Light Novel Pub platform.
Please share your thoughts to rate and score...

Aphrodite
Its not bad but the author toss idea and forget about them...the guy make million by selling poem but now the poem disappeared like it never happened and its not the only instance...well what am i expecting from the author of Super Gene...that novel was all over the place too

SOVEREIGNBOSS
I will try to read this and give my reviews about this novel. Because super gene is my Nr.1 favorite. I like Han Sen cautious personality and his plot ARMOUR etc. Let's see if this is good too.