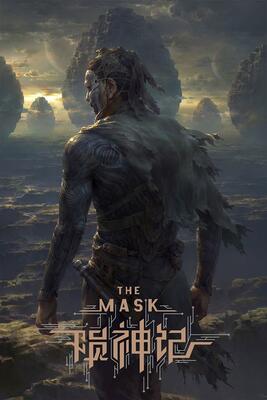 The Godsfall Chronicles
book 896 Chapters supervised_user_circle 281K Views bookmark 292 Bookmarked Completed Status
The Godsfall Chronicles novel is a popular light novel covering Action, Adventure, and Fantasy genres. Written by the Author Half-Drunk Wanderer. 896 chapters have been translated and translation of all chapters was completed.
Summary
The nuclear holocaust which caused the collapse of the Old Times on Earth should have wiped out all human life on the planet. Yes, the gods set up their beautiful Elysiums to provide sanctuaries for their chosen, but by all rights everyone outside the elysian lands should've perished long ago. Yet somehow, human life still managed to persist, even in the deadly, mutant-infested wastelands.
Cloudhawk was a young scavenger who dreamed of being as free as the hawks in the skies, yet seemed destined to live out his life scrounging for scraps in the wasteland ruins. Fate, however, is ever-fickle. A chance meeting with a ragtag group of mercenaries changed the trajectory of his life, bringing him into a world with mutants and metahumans, demonhunters and godslayers, and even gods and demons. Cloudhawk would find his own place in a world that was far greater than he had imagined, find his own path between the zealous light of Sumeru and the whispering darkness of the Abyss… and one day, he would find that even gods may fall.
Please share your thoughts to rate and score...
lnwUser19292
This is a masterpiece!!! A true work of art!
If you are fortunate enough to see this review, I explore you to read this novel. I expect if you probably prefer fantasy genres with a modern setting then this novel will suit your tastes.

The plot keeps you ingrained and wanting more. A lot of plot twists that blow your mind and action that keeps you on your toes, I mean what's not to like. The comedic aspect while not largely present still presents enough for a good laugh to ease tensions. From a tragedy rises a hero. The story is more relatable to current times with more research into scientific topics especially physics mostly quantum and also biology which is evident in the story and it does this while not loosing the feel for mystery and fantasy.
A perfect blend!
Definitely recommend 👌🏾
konpeko
hm. i have read an extra 82 chapters and i am incredibly disappointing. all of the likeable characters have been killed off, and although the ones that replace them are fleshed out, they are all extremely abrasive and arrogant, to the point of revulsion. If you have read past the 50th chapter, you may think you know who i am talking about, but there are more than one character like that, though maybe not as bad.
Romance is incredibly forced, and by that i mean literally. The main character was literally forced onto by a woman, used, and he feels like they actually has a connection with her? Feels like they are friends? pathetic.

In conclusion, the setting was the only novelty of this novel, and it has an average power system too (strength, agility, and control superhumans in the wastelands, and special powers used by the non-wastelanders).

If you want an actually well written post apocalypse world, you should try out The First Order. Although the mc can be brash at times, he is truly enjoyable to read, and the chemistry with the female lead just gets better and better as time goes on (wait until chp 150 or so, really kicks off then). The First Order is actually one of the only novels I actively follow for updates, thats how good it is, much better than this

overall this novel is 3.5 (2 star to counter previous review)
konpeko
One of the best Chinese fictions I've read. It just hooks you with the plot, mystery, and settings right from the start. After that it creates a world of believable and fleshed out people and superpowers, with grotesque antagonists. All of the details, both the disgusting tidbits and the wonderous descriptions immersed me fully into the narrative.

A work of art.