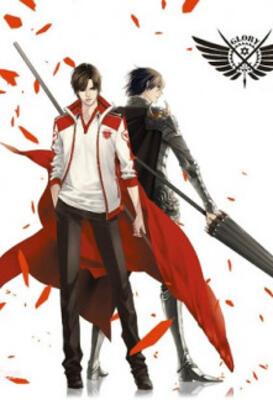 The King's Avatar
Quan Zhi Gao Shou
book 1729 Chapters supervised_user_circle 439K Views bookmark 719 Bookmarked Completed Status
The King's Avatar novel is a popular light novel covering Action, Adventure, and Comedy genres. Written by the Author Butterfly Blue. 1729 chapters have been translated and translation of all chapters was completed.
Summary
In the online game Glory, Ye Xiu is regarded as a textbook and a top-tier pro-player. However, due to a myriad reasons, he is kicked from the team. After leaving the professional scene, he finds work in an Internet Cafe as a manager. When Glory launches its tenth server, he who possesses ten years of gaming experience once again throws himself into the game. Bringing with him the memories of his past and an incomplete, self-made weapon, his return along the road to the summit begins!
After fighting and scheming, who snatched away my glory? Under the tossing of the wind and rain, my dreams shall still appear as though they had never been shattered. In all its splendor, the path shall never be lost. Before the gazes of millions, this is where I return!
More Information: The King's Avatar (Quan Zhi Gao Shou 全职高手), written by Butterfly Blue (蝴蝶蓝), is under the Gaming category. It received the title for Best Work in 2013 and is the first and only 1000 Pledged Work (千盟作品). It has 23 million hits on Qidian and has the 2nd most recommendations in its category with 4.6 million recommendations.
Please share your thoughts to rate and score...

Rosee
Just amazing. Thanks to this novel I can easily understand almost everything about the real Life gaming world! I wish I could play this game in the novel too!:C
ZEPHARDO
This is a very good story. Specially if you've read this somewhere arpund the beginning. You see the journey of a god disgraced but rised to the top. Its been a long time since ive read this. If I was given a wish, it would be to go back in time, and read this. Best journey. FOR THE GLORY!!!

mnaxgreen
I really like it, especially since this story has turned into anime and drama.
thank you novel translator for his work
I really like and love it💚