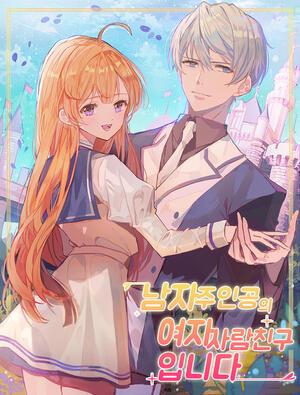 The Male Lead's Villainess Fiancée (Ryu Heon)
남자주인공의 여자사람친구입니다
book 186 Chapters supervised_user_circle 613K Views bookmark 1778 Bookmarked Completed Status
Categories
The Male Lead's Villainess Fiancée (Ryu Heon) novel is a popular light novel covering Drama, Fantasy, and Romance genres. Written by the Author Ryu Heon. 186 chapters have been translated and translation of all chapters was completed.
Summary
In a romance novel called "The Secret Lovers of the Academy" the male lead would often torment his fiancée–but wait, why did she cross into this world to become his fiancée, the villainess, instead of the heroine?
Louise Sweeney found the perfect solution to escape the misfortune of being the villainess: "Your Highness, I just want to tell you that we don't have to be tied with our engagement. We weren't even officially engaged, right?"
But what was wrong with the male lead's reaction? To her suggestion, he replied "But our engagement wasn't false, don't you agree?"
Please share your thoughts to rate and score...
lnwUser15385
Loved it! It was so wholesome and so sweet! I really loled the character development and there weren't too many weird forced obstacles either. ML and FL matched well.
LatteGratte
Right now the FL is quite unlovable. Chapter 40 something. If I could've I would slap some sense into her. Her fears are dumb. She is not the same girl as the villainess who tormented Stella, but she obviously doesn't think that.

RandomReader18
Binge-reading this since yesterday and im almost at the end! I'm amazed at how the writer was able to express the MC/ML's emotions so poetically. I felt every bit of emotion they were feeling (wanted to cry for the 2nd ML!). Its a really good slowburn romance... they took time to build up the relationship mostly cause of the MC's denseness. I only wish there was more lovey dovey moments early on in the story. But overall its a fluffly romance thats worth a read.