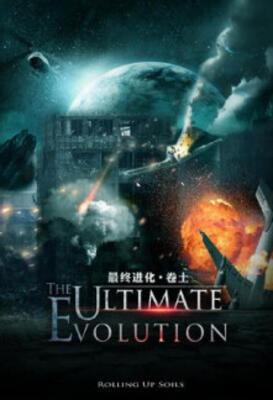 The Ultimate Evolution
book 1460 Chapters supervised_user_circle 147K Views bookmark 435 Bookmarked Completed Status
The Ultimate Evolution novel is a popular light novel covering Action, Adventure, and Fantasy genres. Written by the Author Juantu. 1460 chapters have been translated and translation of all chapters was completed.
Summary
I traverse along the pathway of darkness and imagination…
Entering the realm born by human imaginations…
Challenging Harry Potter's magic, commanding the great Pirates of the Caribbean.
Terminating the Terminator's strength, tearing apart the Matrix's Hallucination.
Virus is my slave.
Endurance my inheritance.
Growing and hunting in the boundless universe.
Breaking through boundaries in a mysterious space.
Desiring evil, conspiracy and betrayer. Who can redeem what was already lost?
In a battle of demons, who can leave an immortal legacy?
A declining Trump card, Final evolution!
I'm… on a journey!
We are one!
Please share your thoughts to rate and score...
Regressor
Only one word... AWESOME.... This novel.....😶.....just too much detailed....I always complaint that novels I read were not detailed..well karma hits back....I litterly got lost in details....this novel is so detailed that I got goose bumps...well if you want to know summary it's like this....MC was a adopted son of fishermen with poor settings...one day they hunted whale and got good harvest of ambergris....but someone betrayed them and told a local gangster about harvest. They forced them too submit all their loot but mc retaliate...they abducted mc's family members and chopped fingers of his father....then mc killed some gang members and rescue his family but he was chased to an old factory....mc got injured and entered system space..from then on he can adventure in different film settings like Harry Potter or pirates of Caribbean or terminator etc.... Therefore he faced contestents, story characters and monsters etc to gain skills and treasures....by using his wits he progressed faster and made a small team....based on adventure, action, and ploys I have no complaint, they're all written well. Jokes are also abundant...you will see bit vulgar language but not over the limit. So go ahead it's good novel.

QueenInRags
Ive read this book on another website, very enjoyable 10/ 10 just beware the ending sucks soooo much. It just dumps off all development and goes in a random direction.
ccaya
Love this novel. Hope there is more. Just with how the MC improved not OP but still you enjoy how he improve. Maybe he can have the Covid virus.