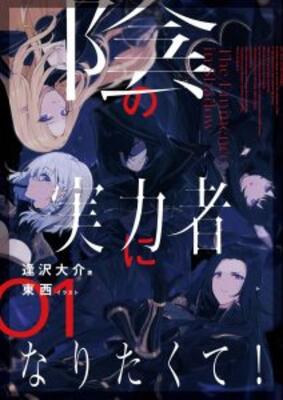 To Be a Power in the Shadows!
Kage no Jitsuryokusha ni Naritakute!
book 202 Chapters supervised_user_circle 239K Views bookmark 687 Bookmarked Ongoing Status
To Be a Power in the Shadows! novel is a popular light novel covering Action, Comedy, and Drama genres. Written by the Author Akasatana. 202 chapters have been translated and translations of other chapters are in progress.
Summary
Just like how everyone adored heroes in their childhood, a certain young man adored those powers hidden in shadows. After hiding his strength and living the mediocre life of a mob character by day while undergoing frenzied training by night, he finally reincarnates into a different world and gains ultimate power. The young man who is only playing at being a power in the shadows, his misunderstanding subordinates, and a giant organization in the shadows that gets trampled….. This is the story of a young boy who had adored powers in shadows possibly eventually reigning over the world of shadows in another world.
Please share your thoughts to rate and score...

NastiarOfShu
I must say, it's a very fun and interesting novel. That ambition, that passion, that (funny) genius, and a very misunderstood subordinate. This is interesting !!!
Calm
If u disconnect your brain and just read 4 fun u will enjoy this LN. If you came looking 4 something serious this is not your cup of tee. The MC is truly retarded but funny, side Characters are great and mostly the story is interesting.