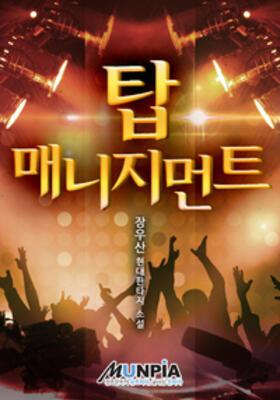 Top Management
book 219 Chapters supervised_user_circle 36.7K Views bookmark 124 Bookmarked Completed Status
Categories
Top Management novel is a popular light novel covering Comedy, Drama, and Seinen genres. Written by the Author Long Umbrella. 219 chapters have been translated and translation of all chapters was completed.
Summary
Jung Sunwoo was an average man. He had just taken his first job at W&U, a celebrity management company, as a manager. He could finally achieve his dream of being the manager of a world-famous actor or actress. On his way to work, he fell into what appeared to be a lucid dream about his future. As he went on with his day, he realized it may not have simply been a lucid dream.
No review has been written yet. Please share your thoughts to rate and score...