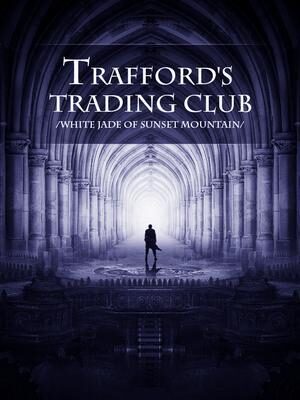 Trafford's Trading Club
特拉福买家俱乐部
book 695 Chapters supervised_user_circle 94.6K Views bookmark 228 Bookmarked Ongoing Status
Trafford's Trading Club novel is a popular light novel covering Action, Drama, and Fantasy genres. Written by the Author White Jade Of Sunset Mountain. 695 chapters have been translated and translations of other chapters are in progress.
Summary
Luo Qiu became the boss of a 'club' by chance.
It was a weird club that sold strange items and with a servant girl that had 300 years of working experience. Countless people with dreams, hopes and ambitions came to the club to exchange anything precious they own for what they want. They would offer their lifespan, items, and even their soul. Every successful trade would increase Luo Qiu's lifespan by a little.
"Tribute successful, your lifespan has increased by 99 years."
As thus, Luo Qiu began his endless life as the club's boss.
Please share your thoughts to rate and score...

lnwUser27678
This is seriously one of my favourite books ever, I was really sad when it was not translated for ages. The story is slow, it looks at different elements of the human psyche to tell a story that you cannot put down.

If you like a story told in a slow, steady and amazing way. Please for the love of god read this story.
Anime_Otaku_16
I have absolutely no complains man incredible plot ,great arcs, meaning full endings, solid character development, But honestly it is for those who want deep meaning plots rather then the usual action adventure ones.
lnwUser03520
A deal with the devil kind of story. The MC is calm, collected and level-headed throughout the story. But i think that, despite intentional or not, the Mc aloofness made his behaviour to people very rude in my opinion. But beside that nitpick, great in every thing this story is.
Greatly recommend for anyone who want to get a feel of a story like xxxholic ( from Clamp the author of card captor)