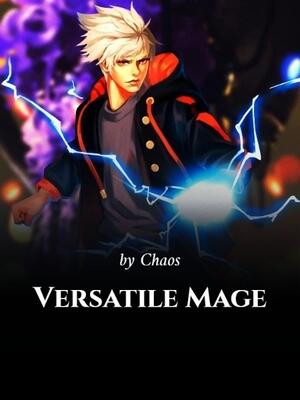 Versatile Mage (Web Novel)
Full-Time Magister (All-Duties Mage)
book 1813 Chapters supervised_user_circle 1.66M Views bookmark 1142 Bookmarked Ongoing Status
Versatile Mage (Web Novel) novel is a popular light novel covering Action, Comedy, and Drama genres. Written by the Author Chaos. 1813 chapters have been translated and translations of other chapters are in progress.
Summary
He woke up in a familiar world that had vastly changed.
His familiar school had become a mystical school that teaches magic, encouraging everyone to become a mighty magician.
Outside the city, many wandering magical beasts and monsters attacked and preyed on humans.
His world of advanced science changed into one that praised magic. Despite this, his ambition in life, and his social status remained the same; one of the dregs of the society with a struggling father and a disabled step sister that couldn't walk.
However, Mo Fan found that when most people could only practice a single major element of magic, he was a Versatile Mage!
Please share your thoughts to rate and score...
Raptor
This is a fantastic story filled with nonstop action and adventure. You'll never get bored reading this. Lots of comedy and jokes, romance and perverted cheesy scenes to make you smile. From 0 to hero.

Phantom03
A great story with good development of the Mc strength and good world building, until about chapter 1700 amazing, from there it start to be less less good.
The story fucking shit itself at about ch 2300~2500 that you lose any interest to continue reading.
Ddraig3652
If you like Owerpowered mc but you want him to get stronger slowly then this web novel is your best choice our character mo fan struggles with various types of danger and become an Owerpowered mc slowly