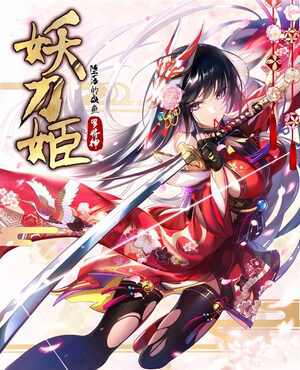 Demon Sword Maiden
Maiden of the Cursed Blade
368 Chapters 40.8K Views 185 Bookmarked Ongoing Status
Demon Sword Maiden novel is a popular light novel covering Action, Ecchi, and Fantasy genres. Written by the Author Carrot Sauce. 368 chapters have been translated and translations of other chapters are in progress.
Summary
This story revolves around a boy who was sent to a dark, mysterious parallel world in the body of his beautiful senior sister known as Lily. The lone girl ran into the night parade of a hundred ghosts the very day she arrived; seeking survival amongst the warrior's dispute in a chaotic world, and forging her own demon sword! This is an unimaginable other world adventure!
Please share your thoughts to rate and score...

Shuuty
one of the best I've read, the Japanese setting is great, and the mc has a good story. It is the first time that I read a novel of this genre and I recommend it

Jksupergamer
One of the best novels I've ever read, Lily is the ultimate chad. The story flows along nicely, very good. Go to re library to read it because that's the source and it updates faster there
Eragon
good potential has some different plot than other storys on how he has now been reincarnated or summoned with her body and it has different types of story line