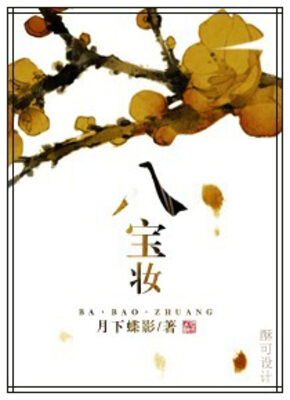 Eight Treasures Trousseau
The Eight Treasure Dowry
book 108 Chapters supervised_user_circle 29.7K Views bookmark 167 Bookmarked Completed Status
Categories
Eight Treasures Trousseau novel is a popular light novel covering Drama, Historical, and Josei genres. Written by the Author Butterfly's Shadow Beneath the Moon. 108 chapters have been translated and translation of all chapters was completed.
Summary
Everyone in the City of Jing thinks that bestowment of marriage between Xian Junwang and the daughter of the Yi'an Marquis House is to insert a fresh flower into manure.
Xian Junwang was that fresh flower and the di daughter of Yi'an Marquis House was that manure that was not liked.
It is said that what is heard is false, seeing is believing. Who knows what the truth really is?
Please share your thoughts to rate and score...
WithABrokenSmile
I have enjoyed it enough. NGL though, i found the first half very boring. I felt the progress and the characters were very lacking during that half. I found the FL's character to lazy and indolent. However, the story and character development started picking up after the 2nd half began. Though I'm pleased eith novels that usually have just the right amount of chapters (100- 200), the slow pick up of the story for me made me thunk that 108 chapters were actually not enough to satisfy my curiousity for what happened to the couple after they got into power.
JeccaLynn216
Didn't feel like it was written well. There wasn't a lot of emotion from the female protagonist -I'm glad that she wasn't portrayed as weak, but there was practically nothing going on inside her. Think it could be reworked. Has good potential. Hope the author keeps writing and works on dialogue and challenging her leads more.

Yukity
Such a good story with a lot of secrets /♡_♡\ the development of events and the flow of the story even the synchronicity of the leads Characters , it's something to looking forward.
Dear Author i m so proud of you keep going to the next story
Dear Translator , thank you and thank you a lot for your efforts together with your Team
"Fully clapping"
Dear Readers , welcome to the family Guys.
To the next story ❤