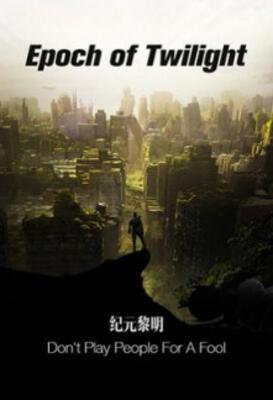 Epoch of Twilight novel is a popular light novel covering Sci-fi, Supernatural, and Action genres. Written by the Author Don't Play People For A Fool. 593 chapters have been translated and translation of all chapters was completed.
Summary
Have you ever thought that the state of the world as it presently is, could revert to the laws of the ancients? When a series of strange incidents beginning with the disappearance of his friend led Luo Yuan to question the possibility of an apocalypse, he becomes embroiled in the midst of a global-scale chaos.
Evolution has turned the flora and fauna of the vast and bountiful Earth into something that had never been seen before. Coincidentally, the all-dominating Homo sapiens have ended up at the bottom of the food chain. From mystery to crisis, will Luo Yuan discover a means of saving humanity by racing to the top of the food chain? Or will he strive in accordance with the law of the jungle? It is the dawn of an age of the survival of the fittest.
Please share your thoughts to rate and score...

Mikodou
I gave this one a shot cause i enjoy the post-apocalyptic types, and i will say i really enjoyed this one up until chapter 500, when it took a completely different route that had me skipping most of the words and even whole chapters to get to the end. The focus changed, the mood changed greatly, and other just an ending that left much to be desired.
Spoiler AlertThe harem/family that he had built was just completely disregarded in such a disappointing way that no justice was given, quite a let down

lnwUser36392
A hidden gem, and one of the best ones at that. You will thank me after reading it believe me. Apocalyptic story with a real mc character , excellent world building, really good progression , amazingly real powers, will feel like you yourself are in the apocalyse, keep getting better and better. Highly recommended!!!!!