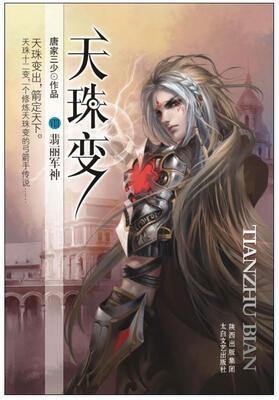 Heavenly Jewel Change novel is a popular light novel covering Action, Adventure, and Comedy genres. Written by the Author Tang Jia San Shao. 848 chapters have been translated and translation of all chapters was completed.
Important Update
Existing chapters have been replaced with the new updated versions.
If you encounter a problem with the updated version, please report it to the management.
Summary
Every human has their Personal Jewel of power, when awakened it can either be an Elemental Jewel or Physical Jewel. They circle the right and left wrists like bracelets of power.
Heavenly Jewels are like the twins born, meaning when both Elemental and Physical Jewels are Awakened for the same person, the pair is known as Heavenly Jewels.
Those who have the Physical Jewels are known as Physical Jewel Masters, those with Elemental Jewels are Elemental Jewel Masters, and those who train with Heavenly Jewels are naturally called Heavenly Jewel Masters.
Heavenly Jewel Masters have a highest level of 12 pairs of jewels, as such their training progress is known as Heavenly Jewels 12 Changes.
Our MC here is an archer who has such a pair of Heavenly Jewels.