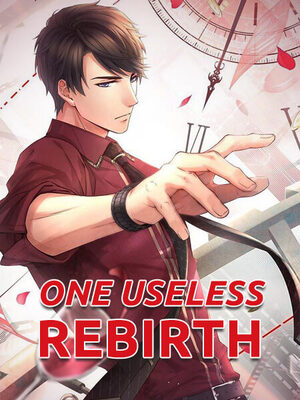 One Useless Rebirth
一次没卵用的重生
book 293 Chapters supervised_user_circle 29.7K Views bookmark 152 Bookmarked Completed Status
Categories
One Useless Rebirth novel is a popular light novel covering Comedy, Drama, and Romance genres. Written by the Author Can't Play Chess. 293 chapters have been translated and translation of all chapters was completed.
Summary
He Bai won the lottery, became rich, and reached the pinnacle of life. Then, he inadvertently took a picture of the Film Emperor Di Qiuhe being killed. And after reporting this case to the police, he was reborn in a midst of confusion.
He Bai: I don't have any horrible relatives to abuse. Why was I reborn?
Di Qiuhe: But I do.
He Bai: I also haven't been betrayed or harmed by anyone. Why was I reborn?
Di Qiuhe: But I have.
He Bai: I just want to have some money to live freely and eat well. I already achieved that goal, so why was I reborn?
Di Qiuhe: I have money, but don't live freely or well.
He Bai angrily flips the table: So what's the use of my rebirth! Just to make me suffer again?!
Di Qiuhe (Holding and Touching He Bai): Be my lover, you're only responsible for eating "lollipops," you won't eat any bitterness.
He Bai: Leave!
Please share your thoughts to rate and score...
Triceratrips
Much like previous reviews, I'm going to first address the tags. This novel is YAOI. If gay love makes you squeamish then you're in the wrong place. Furthermore the editing deteriorates the further into the novel you read. While I don't shy away from same sex genres, it being not what I was expecting when I opened it combined with the terrible editing turned me away from this novel at chapter 16.

Hirsi
I read this out of curiosity and it turns out it is a Yaoi novel but besides my first problem is the ridiculous and stupid premise of the reincarnation which made no sense , secondly the two MCs have fated encounters in the most stupid places and a ridiculous amount of times.
I wouldn't recommend this novel if you are looking for a good romance novel and even more if you don't like Yaoi.