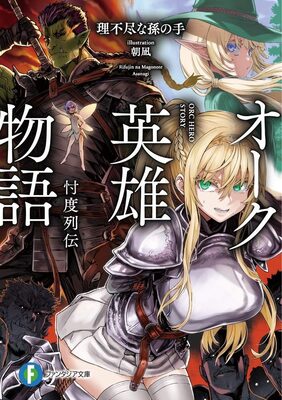 Orc Hero Story - Discovery Chronicles (Orc Eroica) novel is a popular light novel covering Action, Adventure, and Comedy genres. Written by the Author Rifujin na Magonote. 47 chapters have been translated and translations of other chapters are in progress.
Summary
Bash, the Orc Warrior, is a Hero.
During the war, he crushed and defeated all that stood in his path. He is respected by all Orcs as the Orc among Orcs.
However, Bash has a secret.
He has no experience with women – he, the Hero, was a virgin.
For Orcs, who hold combat and sexual prowess in high regard, being a virgin was tremendously shameful.
[The fact that I'm a not only a virgin, but a virgin Orc Hero, is a shame for all of Orcish society. I want a wife too!]
With this in mind, he decides to embark on a journey.
In order to protect the pride and honor of his race, but mostly to finally get his d*ck wet, he decides to go to leave on a grand quest to find himself a woman.
Please share your thoughts to rate and score...

Funduey
It is a very interesting story where we get to see the orc's side of things, not just the people they rape and murder. And I need to fill up this empty space so I can post the review.