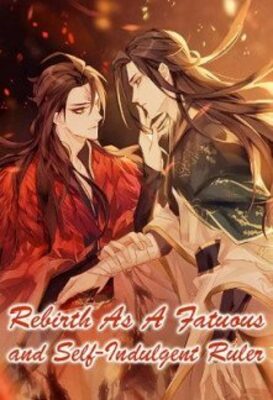 Rebirth As a Fatuous and Self-indulgent Ruler
book 413 Chapters supervised_user_circle 25.2K Views bookmark 183 Bookmarked Ongoing Status
Rebirth As a Fatuous and Self-indulgent Ruler novel is a popular light novel covering Historical, Martial Arts, and Romance genres. Written by the Author Blood. 413 chapters have been translated and translations of other chapters are in progress.
Summary
After rebirth, Long Xiaoyuan went into raptures because he was in poor health in his previous life. However, he suddenly found that his soul was in the body of a fatuous and self-indulgent emperor.
This fatuous emperor put sycophants in important positions while executed the faithful and the upright!
This merciless emperor married the son of a general and kept torturing him!
How could he be reborn as such a person?
The empress was pretty handsome and smart. Since the former soul of the emperor didn't cherish such an excellent man, Long Xiaoyuan would love the guy and save himself by the way!
Please share your thoughts to rate and score...
Yokishko
The start of this was a bit sudden but it still makes is plausible, I like the fact that despite this doesn't focus primarily on palace-harem drama. It's also nice that the main-lead-transmigrator values monogamy and is pretty vigilant against palace-intrigue and outer forces.