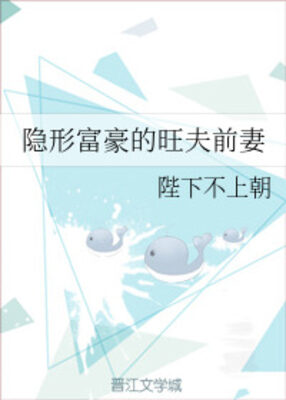 The Former Wife of Invisible Wealthy Man
Tôi Có Mắt Âm Dương
book 303 Chapters supervised_user_circle 94.2K Views bookmark 248 Bookmarked Ongoing Status
Categories
The Former Wife of Invisible Wealthy Man novel is a popular light novel covering Comedy, Romance, and Shoujo genres. Written by the Author Bìxià Bù Shàng Cháo. 303 chapters have been translated and translations of other chapters are in progress.
Summary
Ye Sui has been transmigrated into a book and became the venomous villain. And because she looked a little similar to the white lotus female protagonist, she was regarded as a replacement by the male protagonist. Ye Sui was also married to the main character's third Uncle, Chen Shu, who was jinxed to ruin the life of whoever marries him
Immediately after she got transmigrated, she became the malicious and conceited villainess with a husband named Chen Shu, who was about to divorce her. Ye Sui could see ghosts, however, as soon as she touched Chen Shu, the ghosts would disappear.
Chen Shu, who was preparing for divorce,was shocked upon his return to his home. As his wife suddenly hugged his thigh and begged, "No divorce, even if you beat me to death I will not sign the divorce paper."
Chen Shu: "…"
It was rumored that Ye Sui has a hard life. She married Chen Shu, a good for nothing husband who escaped death at the age of 30. But this sickly husband of hers actually had tens of billions of dollars in wealth.
Ye Sui almost believed that her life is doomed until she slowly realized it.
Her husband is omnipotent and the family is getting richer and richer.
That Tea is actually a priceless antique tea..
A replica vase in Tang Dynasty was actually authentic…
She soon found out her husband, Chen Shu, was a super rich and invisible wealthy man.
Please share your thoughts to rate and score...

MartialAncestor
good stuff... this one deliver as romance novel without making their Female MC superhuman i always getting baited in (like they (author) make them like that then cant go against against ML and getting whiteknighted why make them OP then) sorry for the rant coz i like op female novel without much romance but i like this kind of novel as well ...

Nyxx
Fun read.

Its light hearted and fluffy. Most of the time I love the interactions between ml and fl. It's not an instant love but a gradual one.