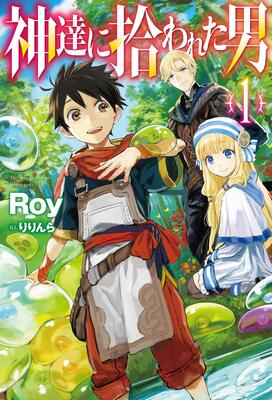 The Man Picked Up By the Gods (Reboot)
Kamitachi ni Hirowareta Otoko
book 411 Chapters supervised_user_circle 322K Views bookmark 887 Bookmarked Ongoing Status
The Man Picked Up By the Gods (Reboot) novel is a popular light novel covering Action, Fantasy, and Martial Arts genres. Written by the Author Roy. 411 chapters have been translated and translations of other chapters are in progress.
Summary
Takebayashi Ryouma, a 39 years old man with hidden past, found himself in a strange white room. The gods tell him that he has died and that they are sending his soul to a different world, a world where magic exists. After living alone for 3 years, his gamer soul loses its common sense and starts along crazy routes.
Please share your thoughts to rate and score...
ThousandNovelVenerable
Well, it's really good, but i only reached till chapter 36, but I'll leave it there, as the story(although entertaining) I kinda find it a little bit too childish? I mean, isn't he a 40-something year old? At least mentally? But he still gets pulled over by others, but that's not really why i give 4 stars, and 4 is probably when I rate something pretty highly, but 5 stars is for a perfect novel, in my standards... Now, to my little issue, which is probably a little bit of spoiler...



Why does the duke's family treat Ryoma as if they've been with him for years, like, at chapter 35, they started imposing conditions on his "journey?", like they were his parents, and he didn't even object, which makes me feel that it's... like they were forced to love Ryoma like a son, even tho they've only known him for like a month or so? But oh well, it's good, but not for me to read for a long time, and I know everyone has different tastes, don't let this stop you from reading it, cause it might get really good later on, but I'm not patient enough...

Peace out ✌️

lnwUser25265
Me encanta tanto esta historia que me leí todos los capítulos en menos de 5 días jajajaja. La voy a seguir y leer todo lo que pueda,
De corazón, Muchas gracias por su trabajo

6amers
There were a lot of additional plot which describe some future events and some changes from the original. It was more of a slow pace but plot lines are good. For the translation, it was also good with some typos or wronged names for spoken lines or mentioned character.